There is good news as the UK's top lenders are reintroducing their mortgage offers, making it easier to get a home loan as lenders find ways to operate during Covid-19 lockdown.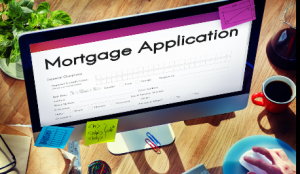 Nationwide, Halifax, Virgin and Santander have made it easier for people to qualify for a loan. This is much welcomed news for prospective buyers who have been stuck in a world of limbo. Halifax and Nationwide are both now accepting mortgage applications at 85% LTV which means that you need a 15% deposit on the property that you want to buy.
Virgin Money began offering purchase mortgages again, as Santander increased its maximum loan size from £300,000 to £500,000 and cut fees on its residential mortgages.
Lenders have been changing the way they operate to cope with the lockdown and are now much more reliant on their IT systems. Through the use of virtual property valuations, lenders are adjusting to lockdown restrictions which has allowed them to reopen their temporarily closed doors.
There are now an increased number of options available to you if you are looking to purchase or remortgage. With The Bank of England's base rate at its lowest levels in history, it could be a good time to think about your current financial arrangements. We could be able to get you a better deal with a different lender to lower your monthly mortgage payments or allow you to raise additional capital.